Martha Wassermann
Professional Landscape Design and Services, LLC
Phone: (513) 631-3724
E-mail: marthawassermann@gmail.com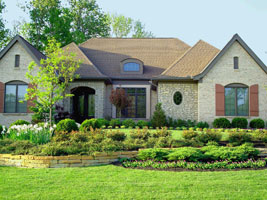 Click on image to enlarge.
Stone terraces and lush, but low maintenance plantings solve front drainage problems while adding a variety of native plantings and cut flowers for these ambitious do-it-yourselfers.See more in the Project Spotlight.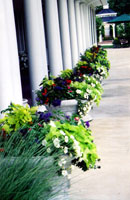 Click on image to enlarge.
Allée of formal container gardens for continuous color (Manor House, Mason Oh, "America in Bloom" Winner).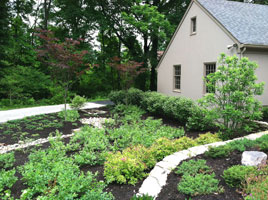 Click on image to enlarge.
Dry stacked stone walls, a creek bed with larger gravel laid over geotextile fabric, and two drains manage water flow in this large, shaded front bed with drifts of mass plantings instead of grass. See more in the
Project Spotlight
.